Jonas Gerard at Riverview Station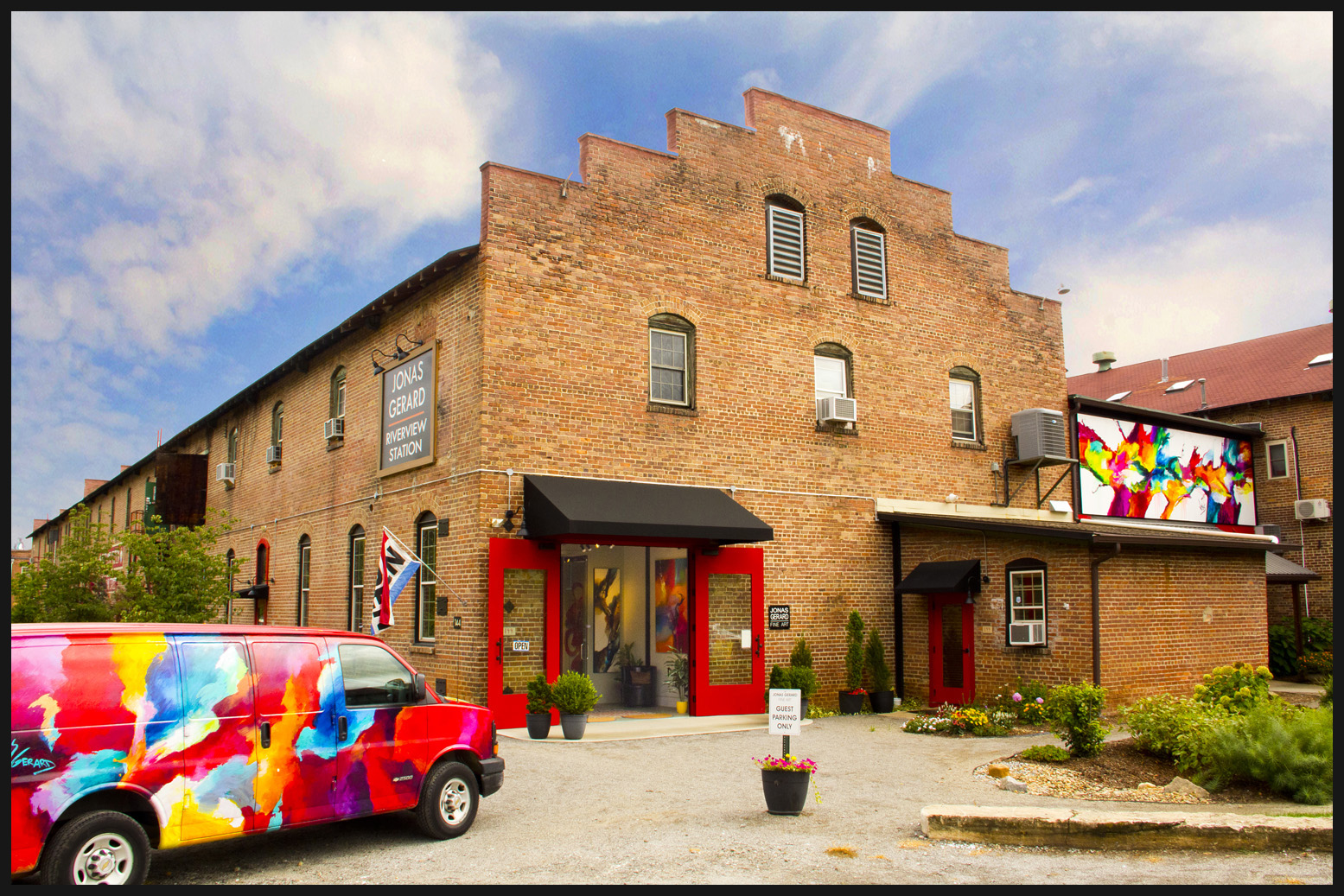 Jonas Gerard Fine Art at Riverview Station is located in Asheville's River Arts District. When it became obvious that his artistic imagination was bigger than the walls of one gallery, the search began for an additional location. Large paintings are where Jonas' creative spirit soars best.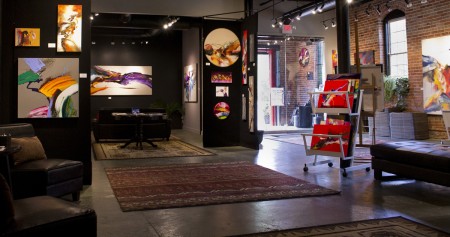 The Riverview Station gallery was designed in accordance with Feng Shui concepts, allowing energies to flow and creating the perfect blank canvas for Jonas to explore the nature of creativity, light and color. The large walls and performance space are filled with everything from his new flow paintings to landscapes and sculptures.
This beautiful space is available to rent for private events. Please contact the gallery for more information.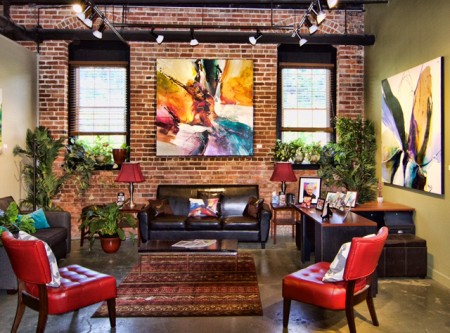 In May of 2015, Jonas painted the 10 ft. x 30 ft. mural, Life, Love and Passion [Click for video] , now a permanent installation on the Riverview Station building as shown in the picture.
Save
Save
Save
Save
Save
Save
Save
Save
Save
Save
Save