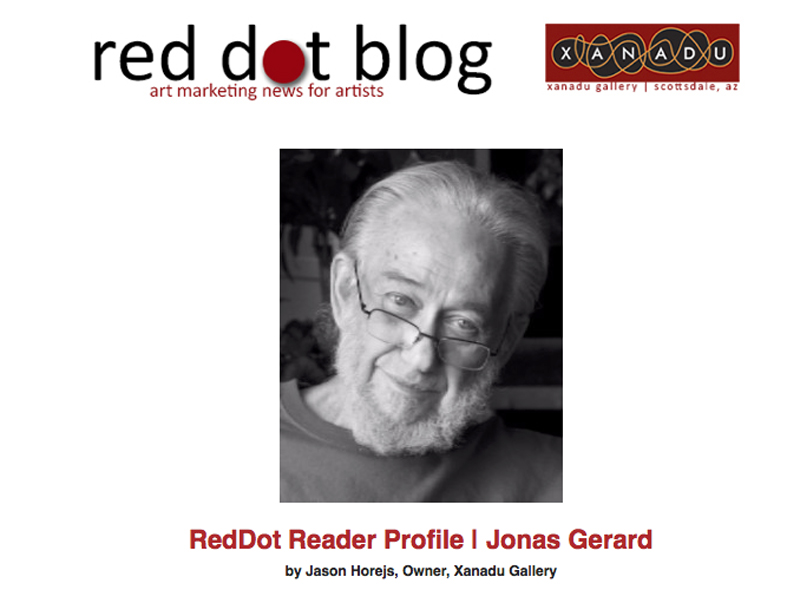 Jonas was recently featured in the 'Reader Profile' series of RedDot Art Blog, a blog dedicated to art marketing news for artists.
This prominent art blog is the brainchild of gallery owner Jason Horejs, owner of Xanadu Gallery in Scottsdale Arizona.
Containing a wealth of knowledge for working artists, the discussions cover many topics related to selling art and building a brand as an artist, drawn from Jason's personal experience as the son of a successful artist and owner of a prominent art gallery. The commenting section of each blog posting regularly features lively discussions on each topic from the blog's large following.
Xanadu gallery also publishes a bi-monthly art catalogue showcasing art for sale from a large selection of artists and mediums.
The interview with Jonas Gerard helps give an insightful look into his background and philosophy as a working artist.
Click the image below to read the article:
Save
Save
Save
Save
Save
Save