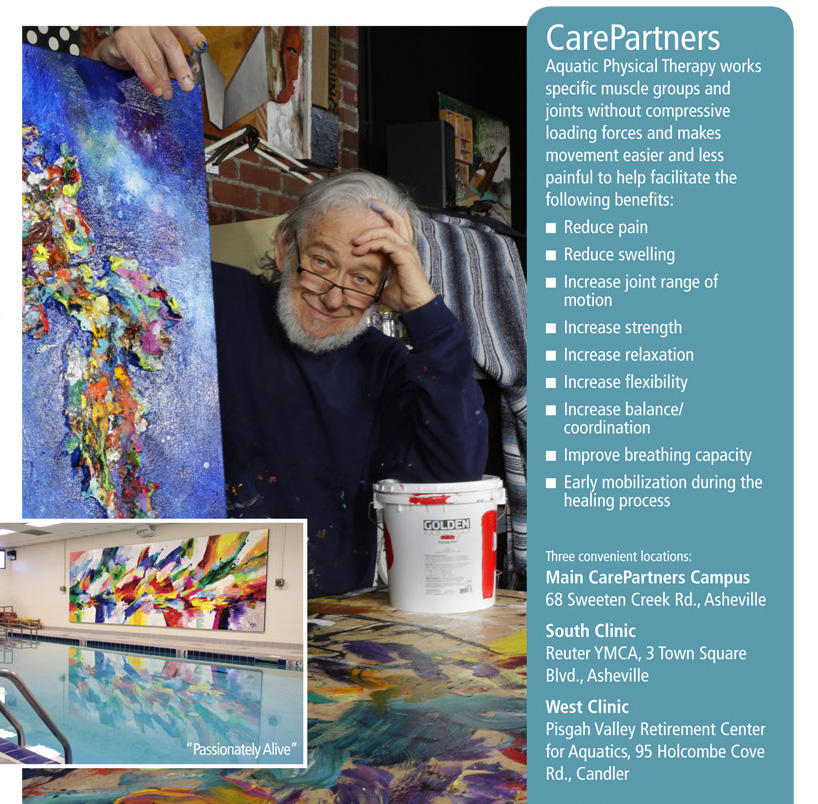 Creating a Heart Centered Experience
An article in My Healthy Life magazine, published by Mission Health Systems, features Jonas Gerard and explores the inspiration behind the mural installation at the CarePartners Therapy Pool, in Asheville, NC.
Click the article below to read.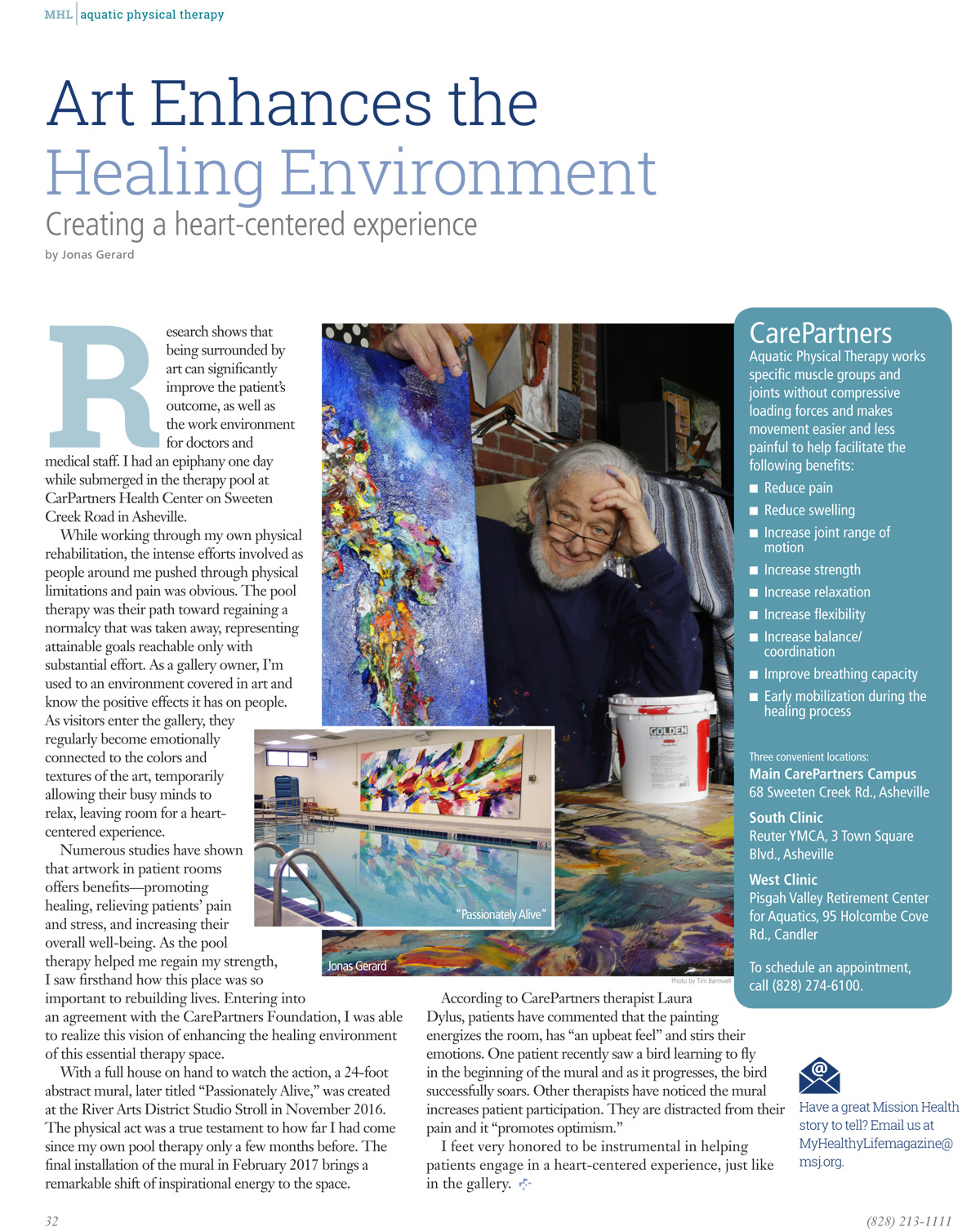 For more on the creation and installation of the mural, see this video and Blog post.
The photo of Jonas in the above article is by Tim Barnwell.
Save
Save
Save
Save
Save
Save
Save
Save