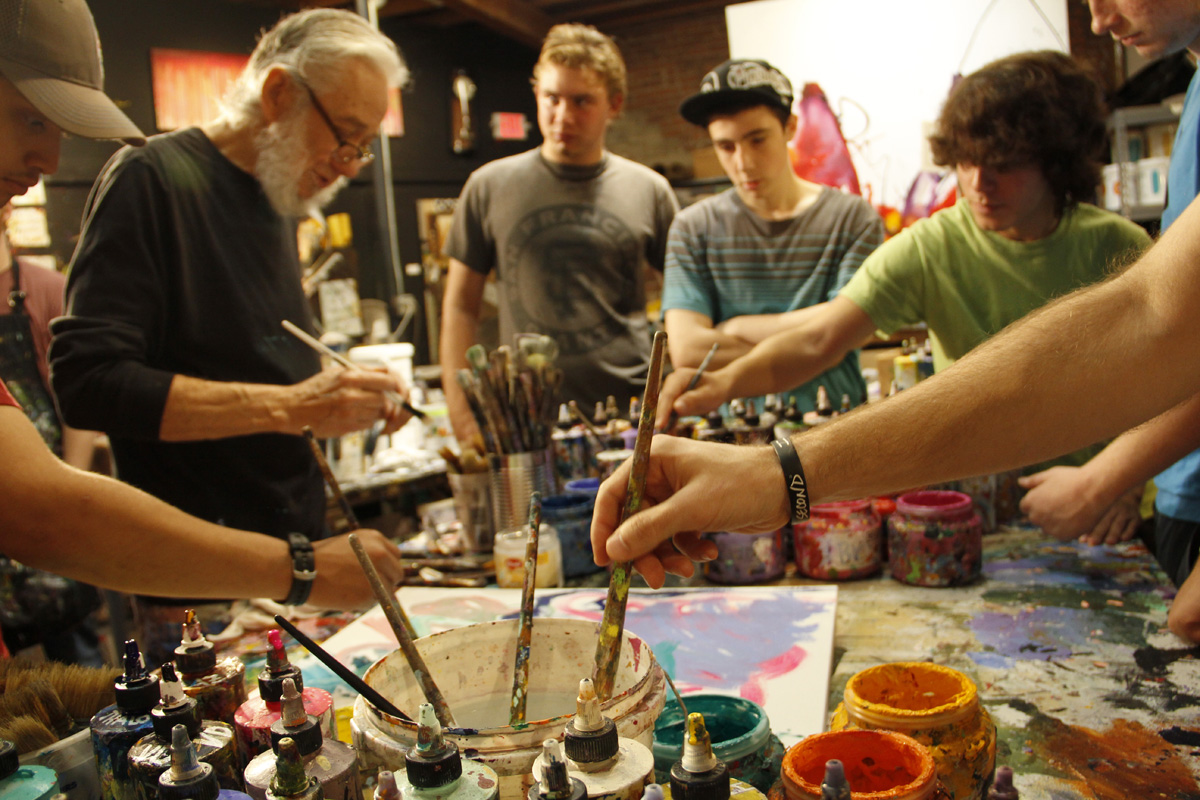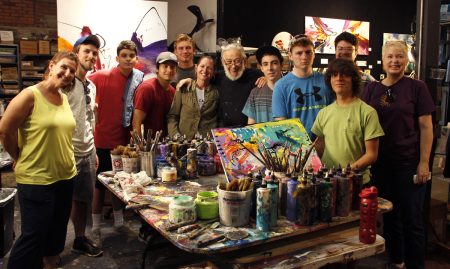 Montford Hall Students Create a Masterpiece
Nov. 2nd, 2016 – Students from Montford Hall, a new non-profit boarding school for teen boys, had an inspiring day visiting Jonas Gerard Fine Art at Clingman Avenue.
What started as a scheduled tour of the gallery for the group of adolescent boys, turned into a full blown art workshop lead by Jonas himself. While Jonas does not give 'workshops,' his galleries are open for tours, and when the energy and timing are right, he often will engage with a group in meaningful ways.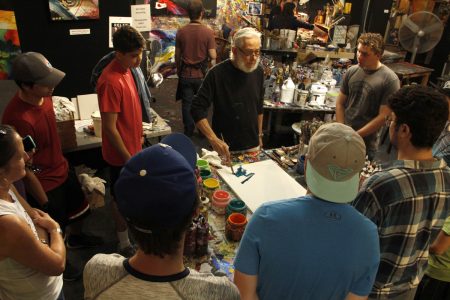 As an ambassador for the working artist, Jonas consistently tries to impress upon the younger generations that there is nothing holding them back from a life immersed in artistic endeavors.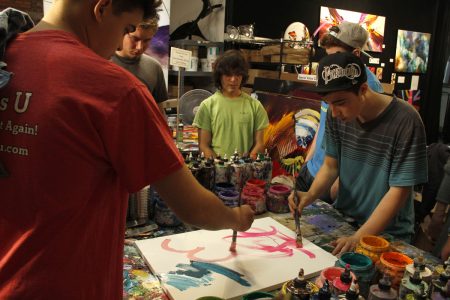 His success as a business owner and self trained artist are things that he feels anyone can achieve by being true to themselves and approaching daily life without fear and doubt.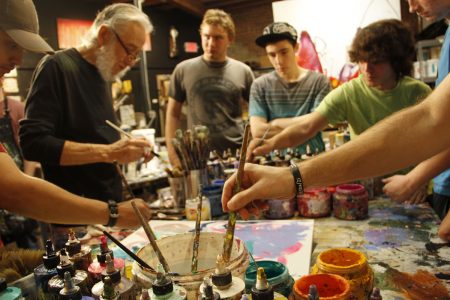 While the young men from Montford Hall were not 'art students,' they immediately responded to the offer to paint with Jonas, and maybe learned a thing or two along the way.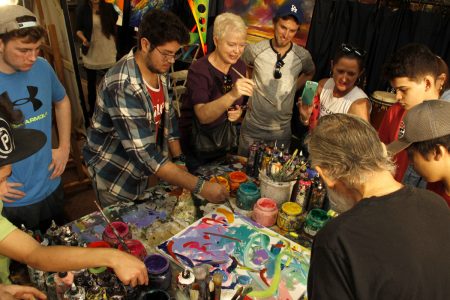 Gathered around a work table in the studio, everyone was eager to try their hand at applying the bright acrylic paints to the canvas.  Jonas continued to coach the group, urging them to let the brush do the work and to keep the mind at ease.
It was remarkable to see these young men become completely engaged, sporting warm smiles as they each contributed to the group painting.

Chanting the mantra, 'If it's not fun, it's not art,' Jonas guided the group through the process, reminding the boys to enjoy their movements, and let the result take care of itself.  This memorable art class was 'the most fun they had all week," allowing the teachers to consider this field trip a success and hopefully paving the way for more enrichment in the arts.
Jonas really appreciated the follow-up thank you note that one young man sent: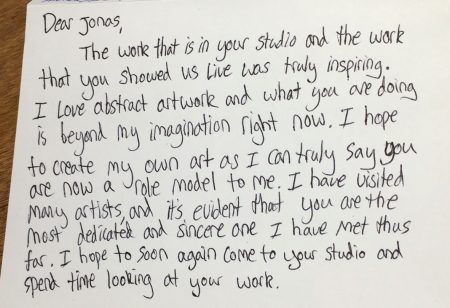 "I hope to create my own art…." what an inspirational sentiment.
Save
Save
Save
Save
Save
Save
Save
Save
Save
Save
Save
Save
Save
Save
Save
Save
Save
Save
Save
Save