Update, 9/29/17
Video and photos are trickling in!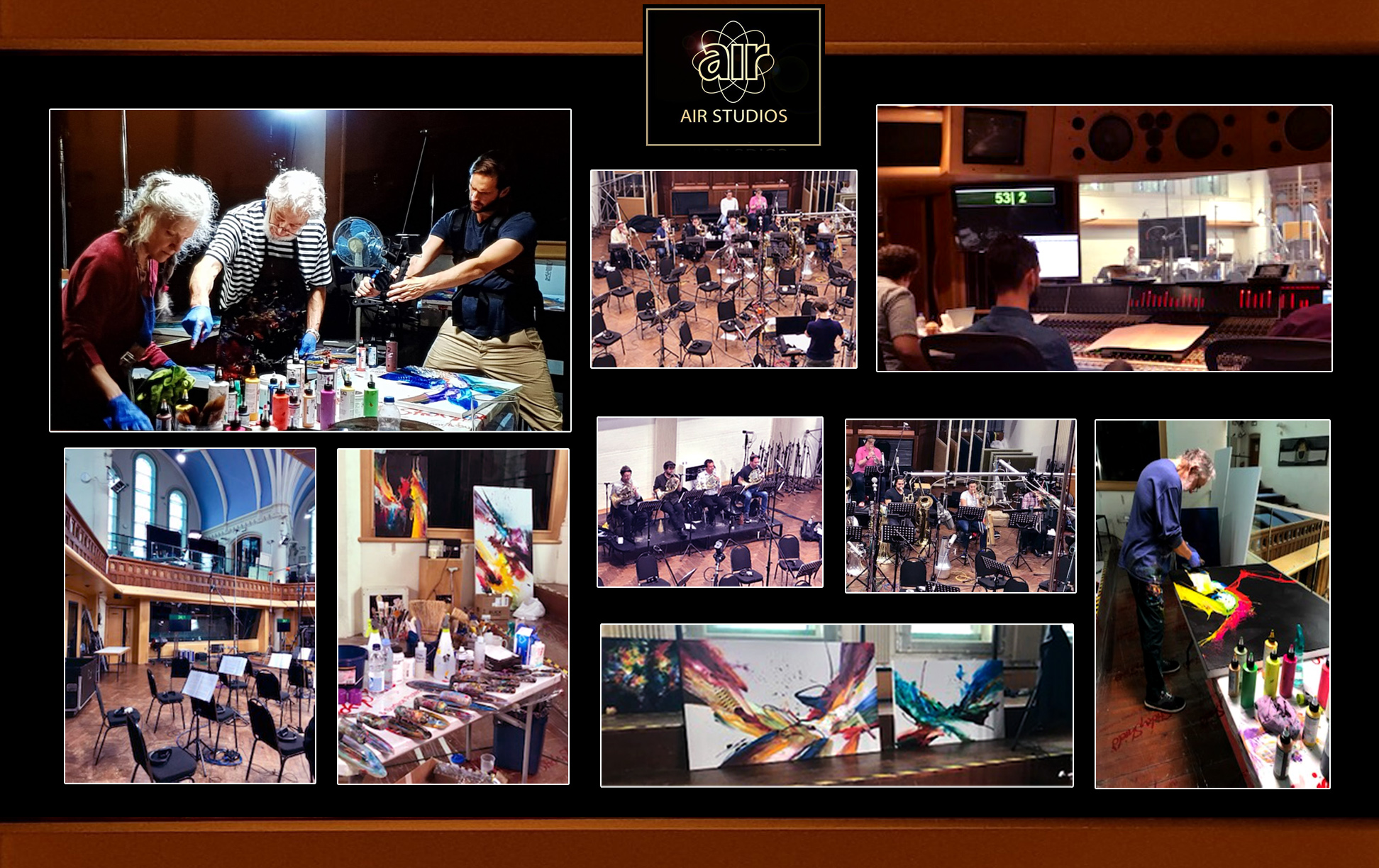 ---
Presented with an amazing opportunity for collaboration, Jonas Gerard has flown to London to create a special series of paintings in the midst of a live orchestra.
Tom Player, a composer based in London, England, discovered Jonas and his action painting style on Youtube.  Mr. Player's music is often used in film trailers for big budget Hollywood movies and video game releases, as well as high end car commercials, and he is the creative mind behind Lost Track Productions.
Inspired by Jonas' improvisational, musically driven, approach to painting, Mr. Player reached out to the artist and offered him a chance to collaborate. Tom is recording his second full length album of compositions with over seventy orchestral musicians, in the world famous Air Studios, in North London.
Jonas will be creating a series of paintings on site in the old cathedral style church, in the midst of the musicians as they record Tom's album.
[Hear Tom Player's first full length album, titled Resonance Theory]
The recording sessions are taking place the week of September 25, 2017.
The fans of the music and the visual art can only wait to see the results of this creative explosion after it unfolds, but fear not, as yet another artist will be on site, documenting the event.
Filmmaker Oliver Goodrum is capturing the essence of this creative space. In the end, we will feel as if we witnessed the project first hand, when Goodrum releases his short art film.
Please stay tuned for more about Jonas' trip to England. We will post pictures and videos as they become available from the UK!
Read more about this project: Great Music Inspires Great Painting – posted on 10/4/17
Save
Save
Save
Save
Save
Save
Save
Save
Save
Save
Save
Save
Save
Save
Save
Save
Save
Save
Save
Save
Save
Save
Save
Save
Save
Save
Save
Save
Save
Save
Save
Save